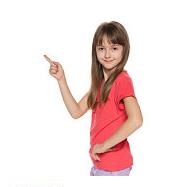 We offer the following services at Henry County Pediatrics.
• Very short wait times.
• Same day appointments for sick visits and well child checkups/physicals.
• Counseling and education on growth and development, injury prevention, nutrition, and safety.
• Hearing and Vision; Screenings.
• Sports physicals.
• Breastfeeding advice & support.
• Behavioral concerns.
• Hospital visits/care by doctor for newborns.
• Educational materials; online and in print.
• Loving, caring environment for children and their family.
• Free prenatal visits.
• Developmental screenings.
• All recommended immunizations and some optional ones as well.
• Comprehensive well child physicals/checkups.
• We see newborn babies for sick visit and for all well visit. During well visit they get vaccination, discuss nutrition, growth and overall development.
• Newborn babies are seen with all types of problems, like jaundice, feeding problems, different infections, vomiting, hernia, weight concerns.
• Children are seen for yearly physical and vaccination. All types of medical problems like ear and eye infection, asthma, allergy, pneumonia.
• Eye & ear deformity, orthopedic problems, neurological problems.
• Vomiting
• Diarrhea
• Abdominal pain
• Kidney problems and Urinary Tract Infections
• Skin problems; Acne, Eczema, Ring worm, Scabies, etc.
• Sickle cell anemia and other bleeding problems.
• We screen patients with ADHD, Autism, depression, anxiety.
• We screen and manage the patients with ADHD.
• We do the yearly physical, sports and camp physical for adolescent patients.
• Adolescent patients are screened for STD, drugs.
• Adolescent patients are seen for birth control, cycles concerns and weight management.
Preventive care is an important part of the practice. Continuous counseling about healthy food, healthy life style and immunization is as important as acute care. It is our aim to build up healthy, strong and responsible adults.
Walk ins are welcome. We try to accommodate the sick patients on the same day.
.